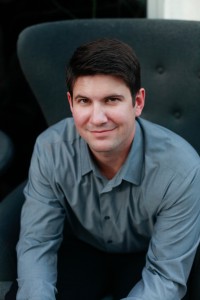 Alex Sample has embraced the technique of REVERSE-PAINTING ON CLEAR ACRYLIC to convey his creative vision. This process transcends the traditional use of canvas as a medium, and requires painting on sheets of clear acrylic or glass. The desired images are created by first discerning the details, highlights, or objects in the foreground from those in the background. Then, layer upon layer of paint is added until finishing the background or the most visually distant point in the piece. This technique is more time consuming than traditional painting on canvas in that the prior layer of paint must dry completely prior to continuing work. The subject and composition of the piece must be completely planned and envisioned before the project can be started. This is because there is no way to paint over mistakes or make additions to the painting once the previous layers have dried.
Alex discovered reverse painting while mixing paint on a piece of glass being used as a palette. The following day he turned the glass over and immediately found the beginning of a new passion. Alex has progressed as a reverse-painter to a level where he rarely looks at the front of the piece during the painting process.
Concentrating on impressionistic earthscapes, images, and organic abstract realms, Alex presents the viewer a new perception of various moments, places, objects, or feelings. All of the artwork Alex creates is first conceived through digital imagery and manipulation. "Rarely do I sketch with a pencil and paper, except for when I have a spontaneous idea that needs to be remembered or rendered." Alex takes a consultative approach in helping his clients select the art that is best for them. The process begins with digital photos of the client's home and specific areas where the artwork is needed. He will then superimpose images of the artwork onto the empty spaces. This is an extremely useful tool for the client to visualize the art on their walls.
Alex earned his B.F.A. in Studio Art at Arizona State University where his studies focused on woodworking, metalworking, and art history. Since then, he has been commissioned by private & corporate clients around the world. Now, he resides in Dallas where he continues to explore the boundaries of Reverse-Painting.